The medieval city of Dubrovnik has a long and storied history. The once-city republic of Ragusa has seen its fair share of strife throughout the centuries. Despite being surrounded by historical behemoths like Ottomans and Venice, it has remained independent for so long through savvy diplomacy.
The city walls are a stunning testament to the city's history and resilience. The history of the wall's construction is as long and complex as they are. Thanks to impeccably preserved walls that encircle the Old Town, Dubrovnik has emerged as a must-visit destination for travelers.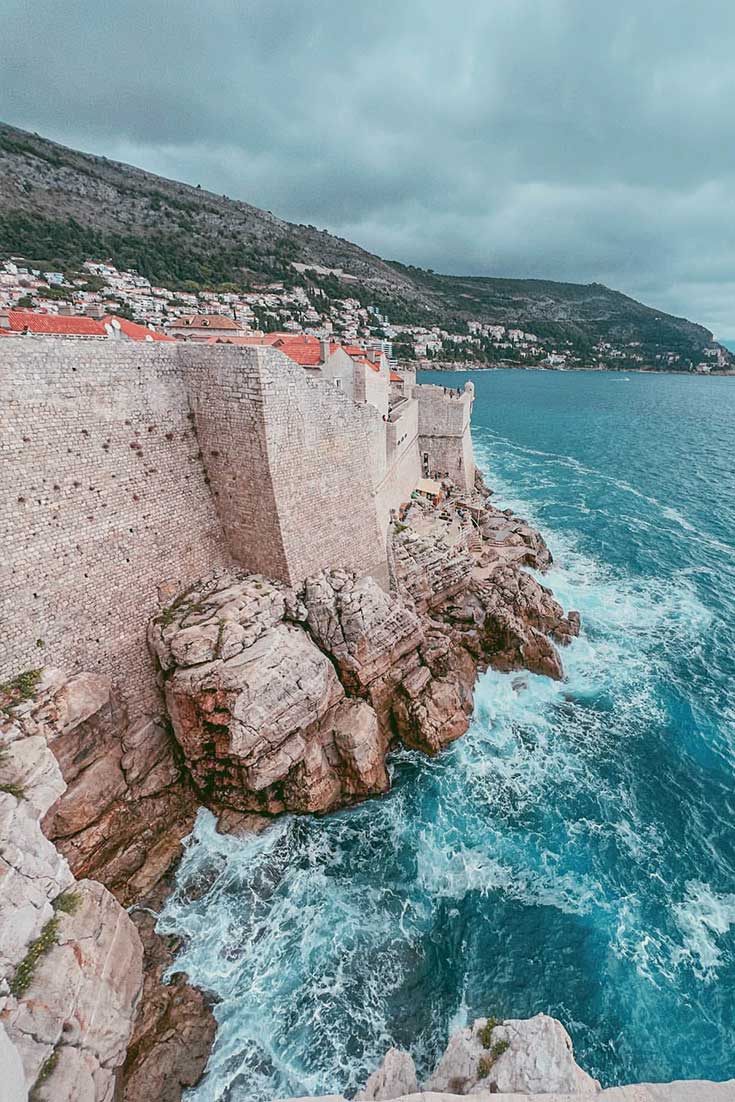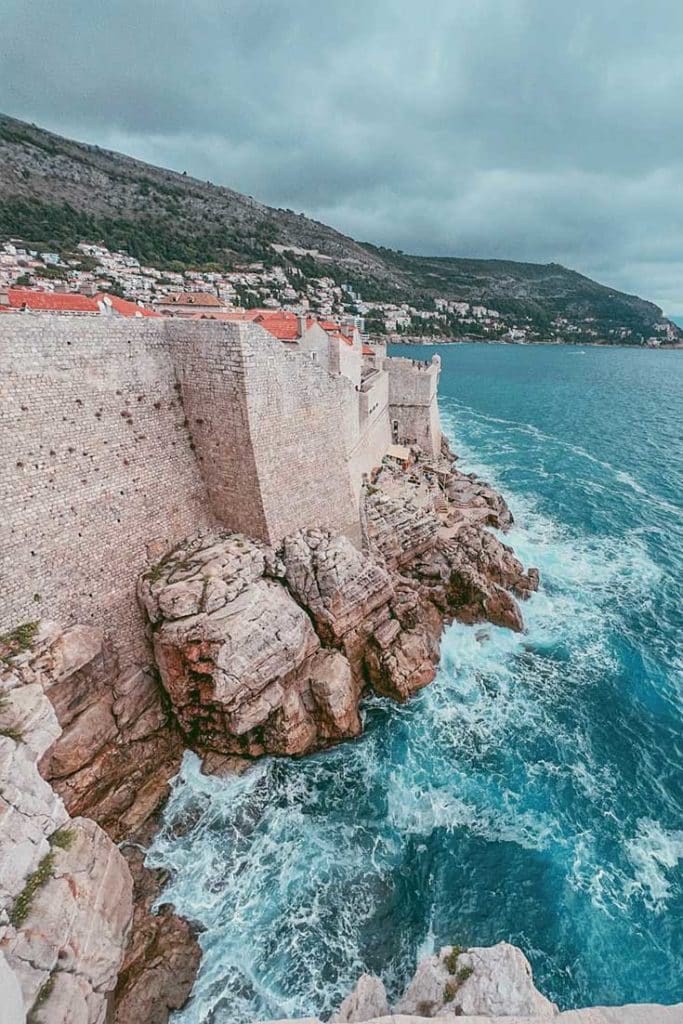 While exploring the city walls is a must for any visitor to Dubrovnik, purchasing your tickets in advance is a good idea. Read other tips on walking the Walls.
So let's outline things to know:
Where to buy Dubrovnik city walls tickets
How much is the entrance fee
How to purchase tickets online
What is included
Any additional information you should know
| | |
| --- | --- |
| 🎟️ Adult Ticket Price | €35 |
| 🎟️ Student Ticket Price | €15 |
| 🎟️ Children 7 - 18 Years Ticket Price | €15 |
| 🎟️ Children 0 - 7 Years Ticket Price | Free |
| 🕘 Valid for | 72 Hours |
| ➕ Includes | Fort Lovrijenac, Outer Walls |
| 🛒 Ticket Shop: | shop.citywallsdubrovnik.hr |
Know Before You Go
How much do Walls of Dubrovnik tickets cost?
The Walls of Dubrovnik adult ticket price is €35.
What about my little ones?
Well, children under the age of 7 accompanied by an adult have free entry. Children's tickets from ages 7 to 18 cost €15.
Students also have a discount, but only if they present an accepted Student card at the Dubrovnik Walls ticket office when they want to buy the ticket.
Note: City Walls ticket office only accepts valid Croatia Student Cards, International Student Cards (ISIC) & European Youth Cards for student discounts.
Funnily, there is no student option on the online shop where you buy online ticket versions, only adults or children. You should not buy tickets from third parties because they come with a 25%-40% fee.
Tips: Buy the Dubrovnik Pass! It is a great cost saver, especially if you stay in Dubrovnik for a few days. Even the most basic One-day Dubrovnik Pass is worth it. It costs the same as the City Walls entrance fee, €35 per person. But it also includes entrance to the city's major museums, including the City Walls, and bus tickets to get you around.
If you plan to visit Dubrovnik in the offseason, you will be glad to hear there is a discount. City Walls tickets are much cheaper from the start of November to the end of February. The price for adults is €15 and for children €5.
Where to buy city wall tickets in Dubrovnik?
If you're planning a trip to see the majestic Walls of Dubrovnik, you'll need to know where to buy tickets. Luckily they are easy to buy. Tickets are available at multiple locations:
How to purchase tickets online?
Purchasing tickets online is the easiest and most convenient way to get tickets to your experience of the Walls of Dubrovnik. Not only will you avoid any stress by buying tickets in advance, but you will also be able to skip the line at the ticket booth and save time.
It's simple. All you need is a valid credit card and an internet connection.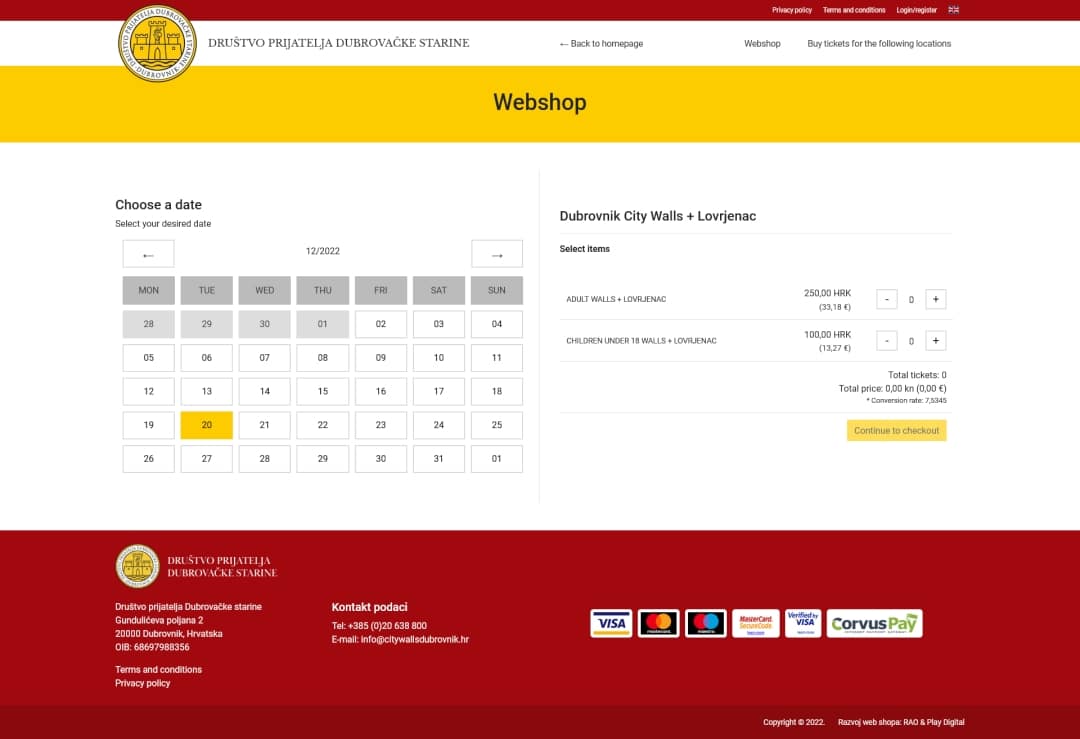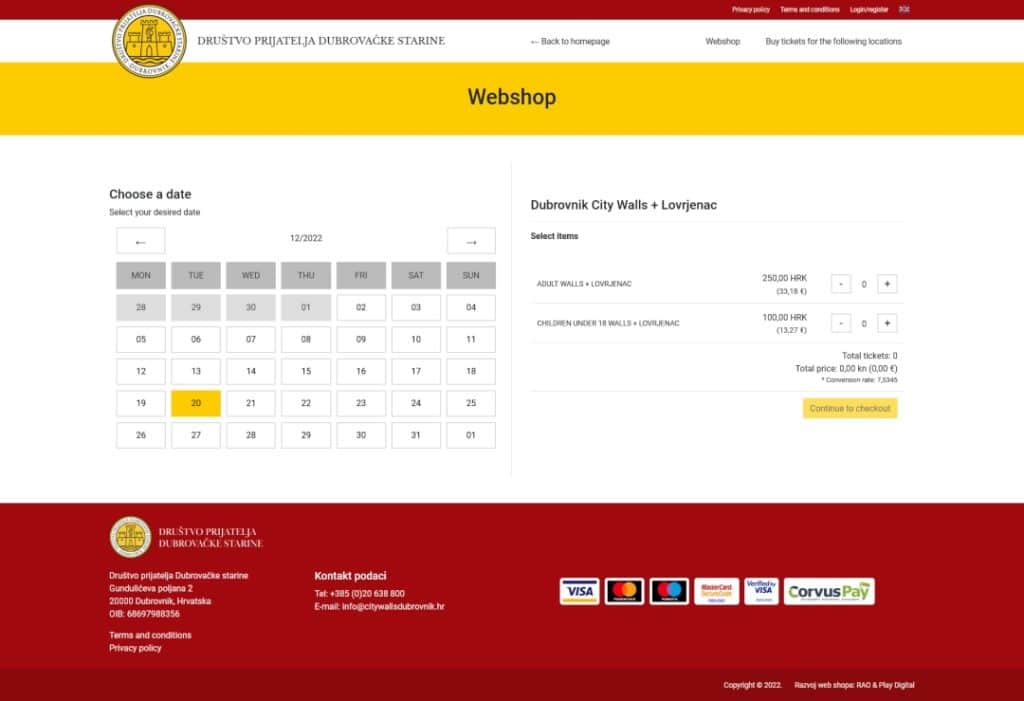 First, you go to the official website, choose a date and number of tickets, and punch in your card details. Then, after purchasing tickets online, you will receive a confirmation email with a barcode. You can print it out or have it on your phone. Next, staff will scan the barcode at the walls' entrance. And you are in!
What is included in Dubrovnik walls ticket?
Ticket for Dubrovnik City Walls gives access to the walls and allows you to do one lap around the Wall. It is exclusively for one entry and one visit to City Walls. When you leave the Walls, returning to the Walls is impossible without buying another ticket.
A visit to the fort of Lovrijenac is included. It is a detached fort isolated from the city walls but part of the same fortification system.
When a staff member scans your ticket, it is valid for 72 hours (3 days). You can visit the fort within this period. It works the other way around - first tour St. Lawrence Fort, then walk along the Walls. In either case, it is only possible to visit the walls and fort once with a single ticket.
If you only wish to visit the fort and skip the Walls, you can buy only a ticket for the St. Lawrence fort. The ticket is €15.
Remember to keep the ticket. You can then show that ticket to buy a ticket for the city walls if you change your mind, and you will be charged €20 for the price difference.
Opening and closing times of walls
The Dubrovnik City Walls are open daily, except on major public holidays. The opening and closing times differ by the time of the year. It is open more hours in the day during the high season. The last admission ticket is sold one hour prior to the closing time. Visitors are encouraged to plan ahead and arrive early to ensure they have enough time to explore the City Walls.
| Date | Open Hours |
| --- | --- |
| 1 January – 28 February | 10:00 – 15:00 |
| 1 March – 31 March | 09:00 – 15:00 |
| 1 April – 31 May | 09:00 – 18:30 |
| 1 June – 31 July | 08:00 – 19:30 |
| 1 August – 15 September | 08:00 – 19:00 |
| 15 September – 31 October | 09:00 – 18:00 |
| 1 November – 31 December | 09:00 – 15:00 |
Dubrovnik Walls Closing Times
Exploring the Walls of Dubrovnik is a great way to truly appreciate the beauty of the Old Town. The views of the city and the Adriatic are incredible, and history is evident.
Whether you're looking for an educational tour or just some amazing views, this attraction has something for everyone. If you check out reviews, you will find other travelers found tickets a bit too pricey but well worth the effort and cost. And I agree with them.
So don't wait - start planning your visit today and explore the wonders of the Dubrovnik City Walls!
GOT QUESTIONS?
Where is the Dubrovnik city walls ticket office?
The main Dubrovnik city walls ticket office where you can buy an admission ticket to this attraction is on the main street Stradun by the Pile gate where the entrance is.
What is the Dubrovnik City Walls tickets official site?
Can you walk the walls of Dubrovnik for free?
You can gain free access to the Dubrovnik Walls if you buy a Dubrovnik Pass. One-Day Pass costs €35, the same as the Wall ticket. Buying the city pass makes sense if you'll use it to visit other attractions. Citizens of Dubrovnik have free entrance to the Dubrovnik Walls if they show their ID cards.
Where is the Dubrovnik Walls entrance?
There are three entrances to the City Walls that you can use with your tickets: on Stradun by the Pile gate, by Fort St. Johns, and by Fort St. Luke, Od Sv. Dominika street.