Cavtat is a wonderful little town. It is compact, walkable from top to bottom, and an absolute delight to make your base for a short or long-term stay.
Although Cavtat is small, it boasts characterful districts, charming tourist attractions, and a vibrant atmosphere.
This article looks at the best Cavtat neighborhoods and districts to consider staying at when planning your Cavtat holiday.
The Best Areas to Stay in Cavtat
While there is no single "best" neighborhood for tourists to stay in Cavtat, where you end up staying can shape your overall stay. It may mean that you spend more time walking than if you stayed in another part of the town.
Since Cavtat is so small, there is no official neighborhood division of the town. That is why we have categorized the town into three arbitrary unofficial areas:
Old Town Cavtat
Hotel Stretch,
Upper Cavtat.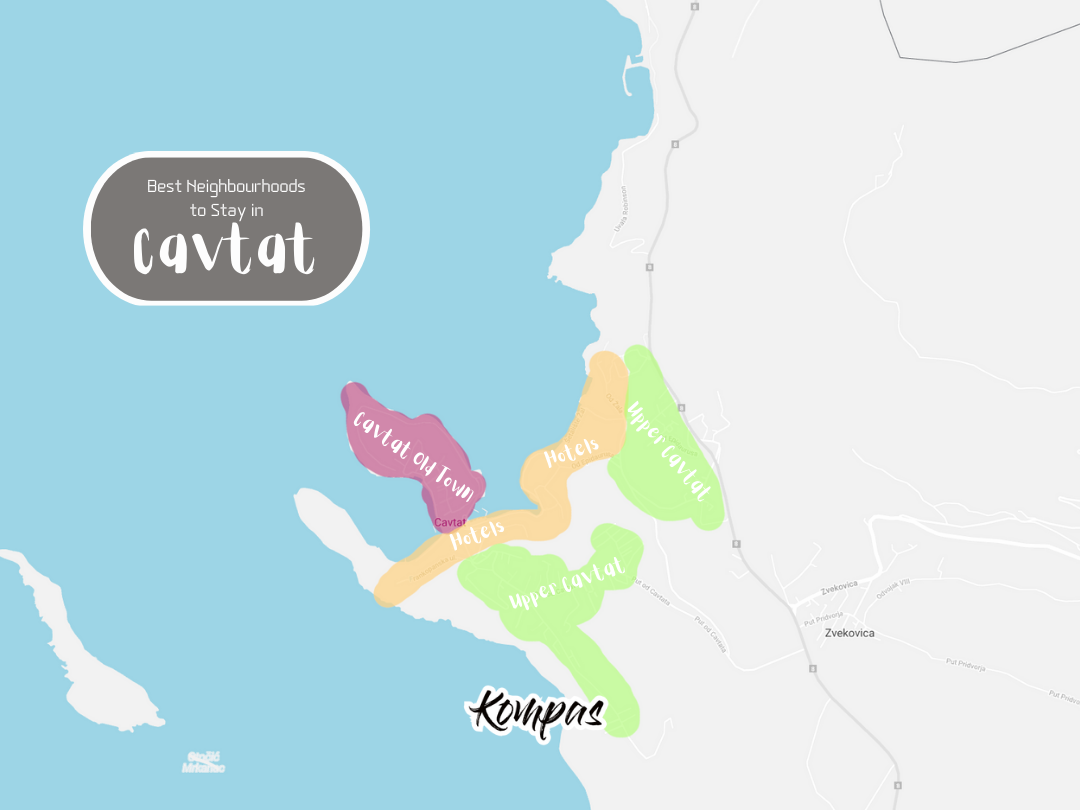 Old Town Cavtat
The main attractions are concentrated in the historic Old Town Cavtat. The Old Town is Cavtat's historical center dating back to Greek and Roman times. It is located on the Rat peninsula between bays Tiha and Luka. Its narrow streets, picturesque palm-lined promenade, baroque churches, stone houses, and rector's palace make it the most characterful part of Cavtat.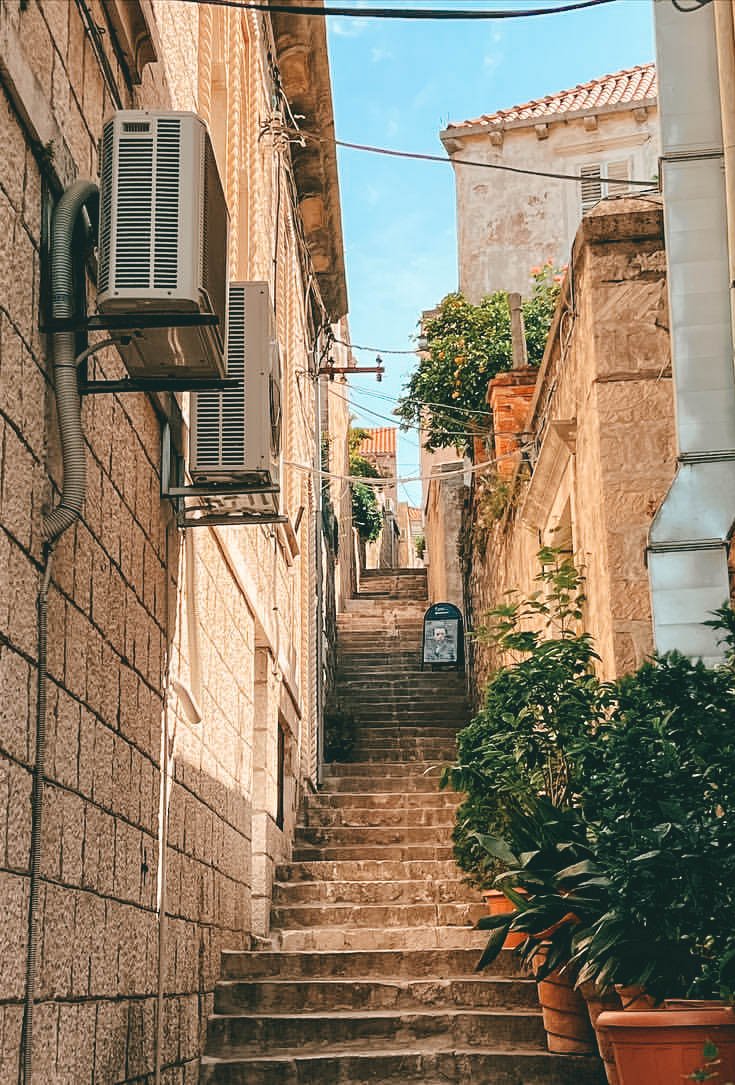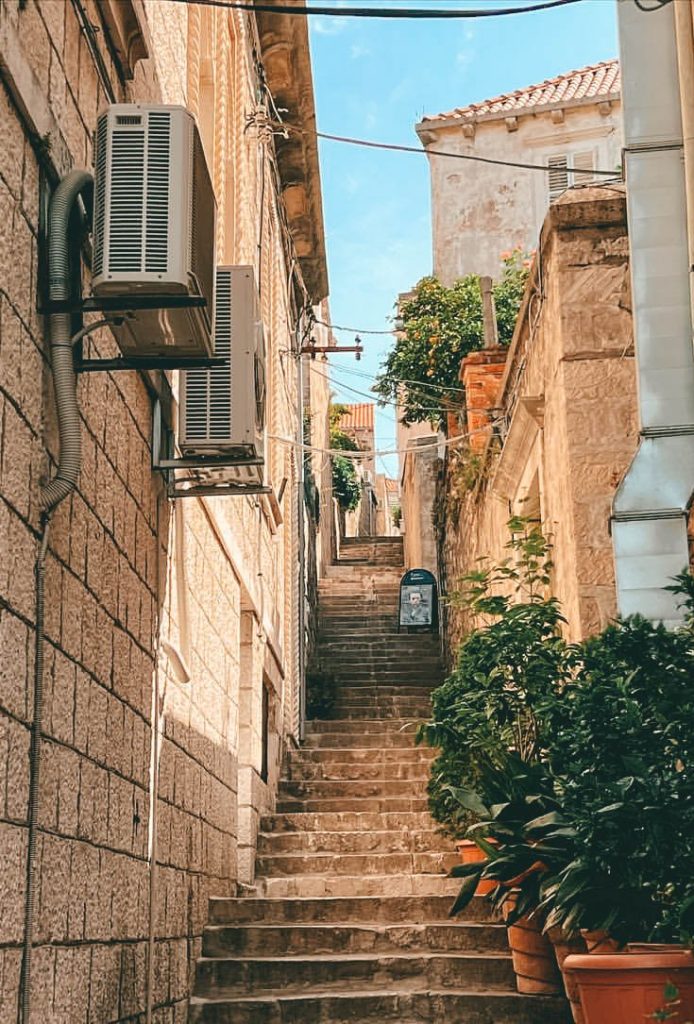 Here is where you will find the apartments with the most Mediterranean personality located in the oldest houses in the town. The villas and guesthouses in Old Town Cavtat mostly fall into the mid to upper range of accommodation category. This area has no hotels except for the tiny luxurious boutique Hotel Supetar.
Old Town Cavtat is where most of the bars and restaurants are situated. Buses going in and out of Cavtat to Dubrovnik and other places leave from the station on the outskirts of the Old Town neighborhood.
Best Places to Stay in Old Town Cavtat:
Hotel Stretch
Next to Old Town Cavtat is a stretch of the Cavtat hotels that spans from the bottom of the Sustjepan peninsula and Hotel Croatia to the top of the Tiha Bay and Hotel Epidaurus.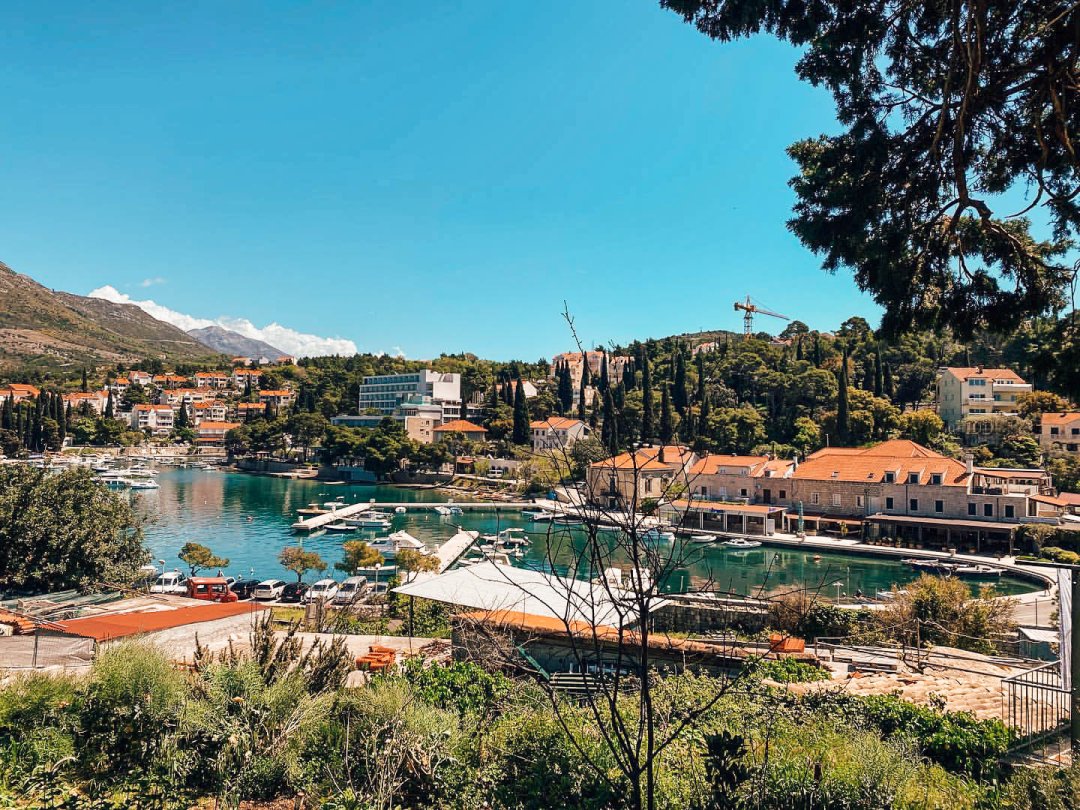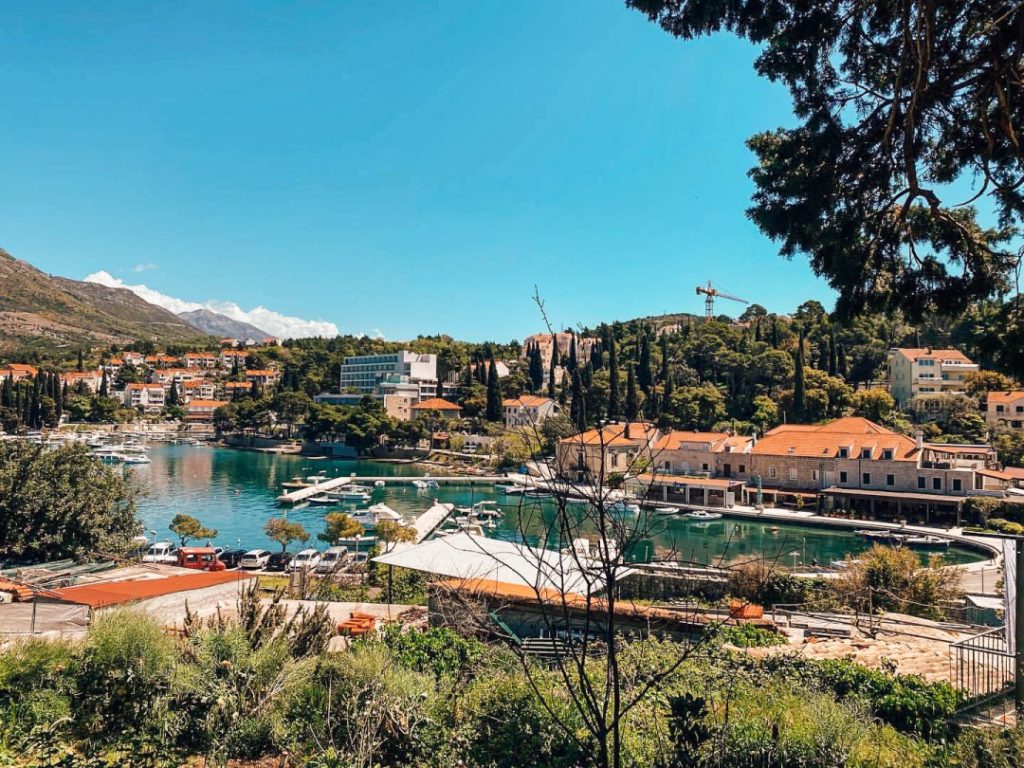 Almost all of Cavtat's hotels are in this zone, but here's a good mix of accommodations to suit all budgets. Plus, there is a decent sprinkle of seafront restaurants on Put Tihe, the main street of this quarter.
Best Places to Stay in Hotels Stretch:
Upper Cavtat
The settlements of Obod and Zvekovica, with the newer Cavtat suburbs of Poluganje and Mećajac, form Upper Cavtat. This area is about a kilometer away from Old Town. It is a primarily residential neighborhood with several restaurants, bars, and no attractions.
Staying at this area's villas, guesthouses, and apartments is typically more affordable than in Old Town.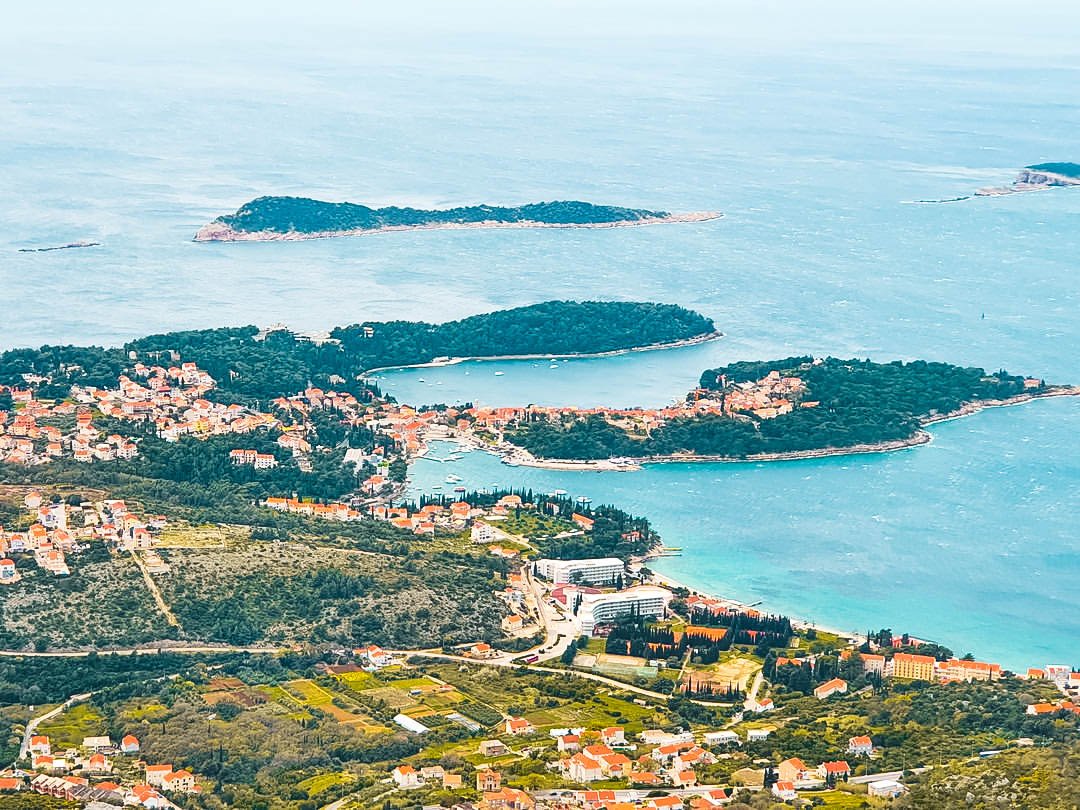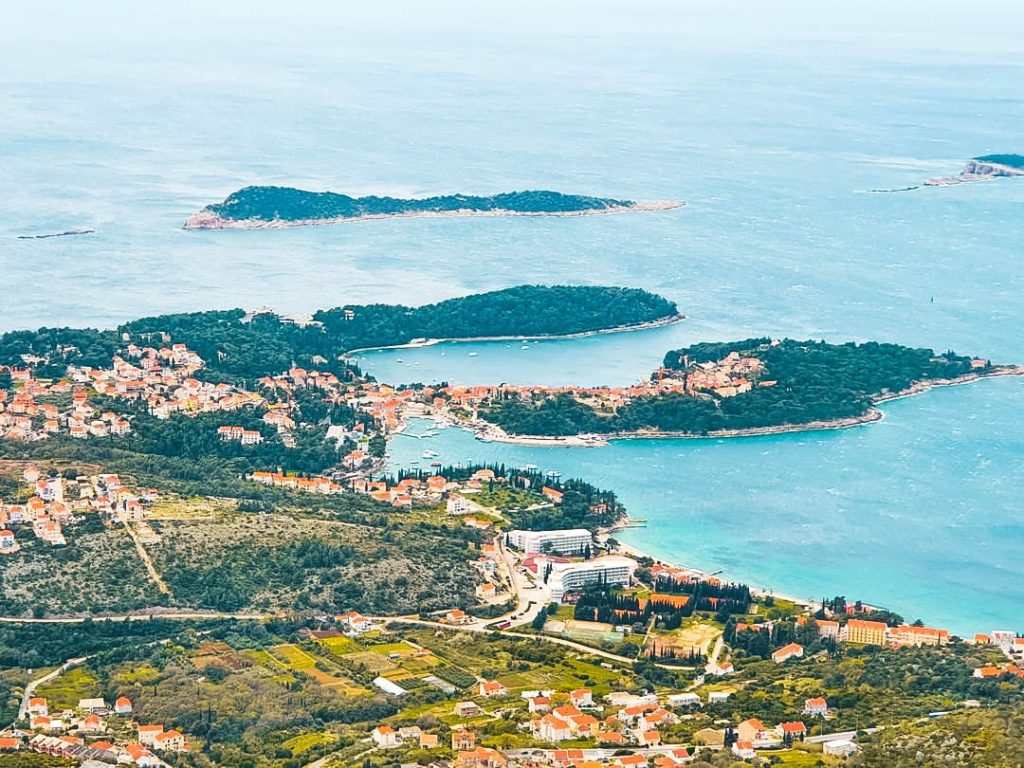 While Upper Cavtat is not a formal name for this part of the town, it distinguishes it from the other two parts of Cavtat. Going from the Hotel stretch inland, there is a steep hill slope.
Upper Cavtat is on a higher ground than Old Town, which means that every time you want to go to the beach, visit a bar, or eat out in a restaurant, you will need to walk up and down a hill or call a taxi. The walk is not too strenuous; it's more of a 20-minute pleasing stroll between the pines of Cavtat.
Best Places to Stay in Upper Cavtat:
Best Areas In Cavtat for...
Best Area in Cavtat to Stay for First Timers
You cannot go wrong if you choose to stay in Old Town. It's as central as you can get, features that Mediterranean tranquility atmosphere, and is packed with beautiful sights while beaches are a step away from your apartment.
Best Neighborhoods in Cavtat for Nightlife
Cavtat is not famous for its nightlife. However, while there are no nightclubs in the town, there are some great places for going out at night. Most are centralized in the Old Town. You'll find mostly beachside bars like Little Star or Banac that offer great cocktails and chill music long into the night.
You will also find lovely wine bars specializing in Croatian wines. Hotel Stretch also has cool bars like Cool Beach Club and Eve Lounge Bar.
Tips: If you're into serious clubbing, and you can't imagine your vacation time without a party until sunrise you do have options. You can head out of Cavtat to nearby Dubrovnik to check out its many bars and nightclubs.
Best Neighborhoods in Cavtat for Walking
Much of Cavtat is a pleasure to walk around. If you like walking, it's hard not to recommend Upper Cavtat. Staying in Mećajac or Poluganje neighborhoods will be cheaper while still within walking distance from the town center. If you're feeling active, you can hike the 10-kilometer-long Ron Brown Pathway up to Stražišće Peak.
Best Neighborhoods in Cavtat for Food and Restaurants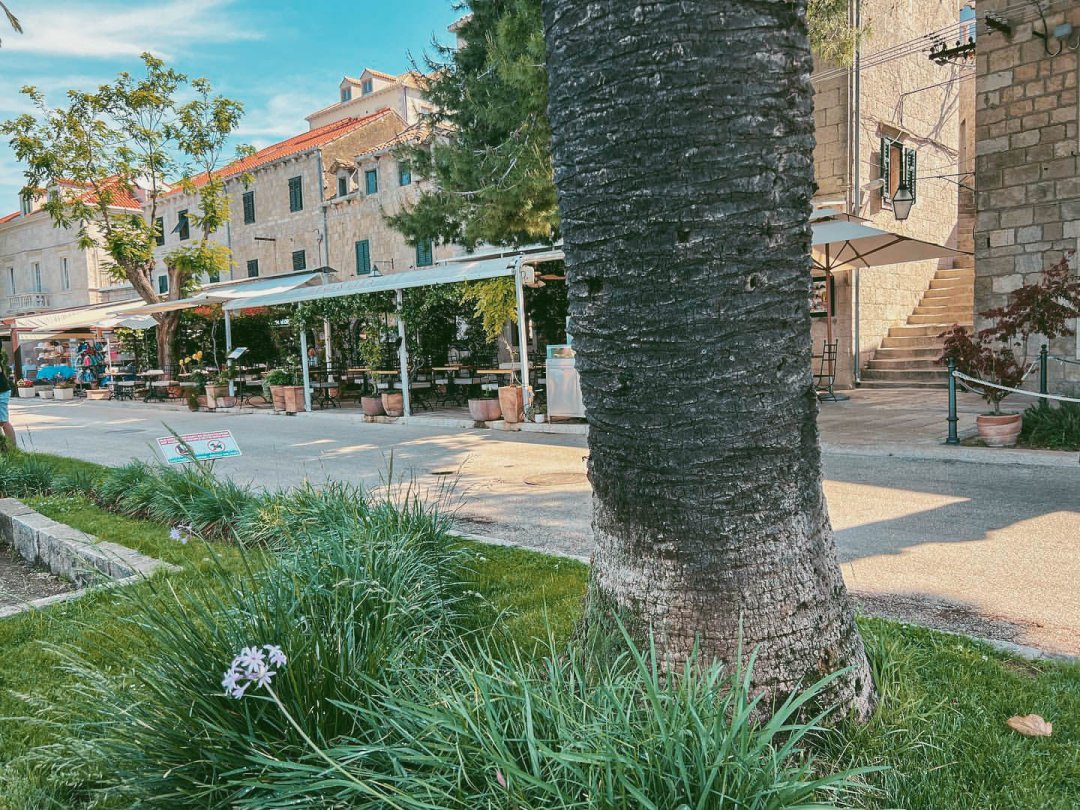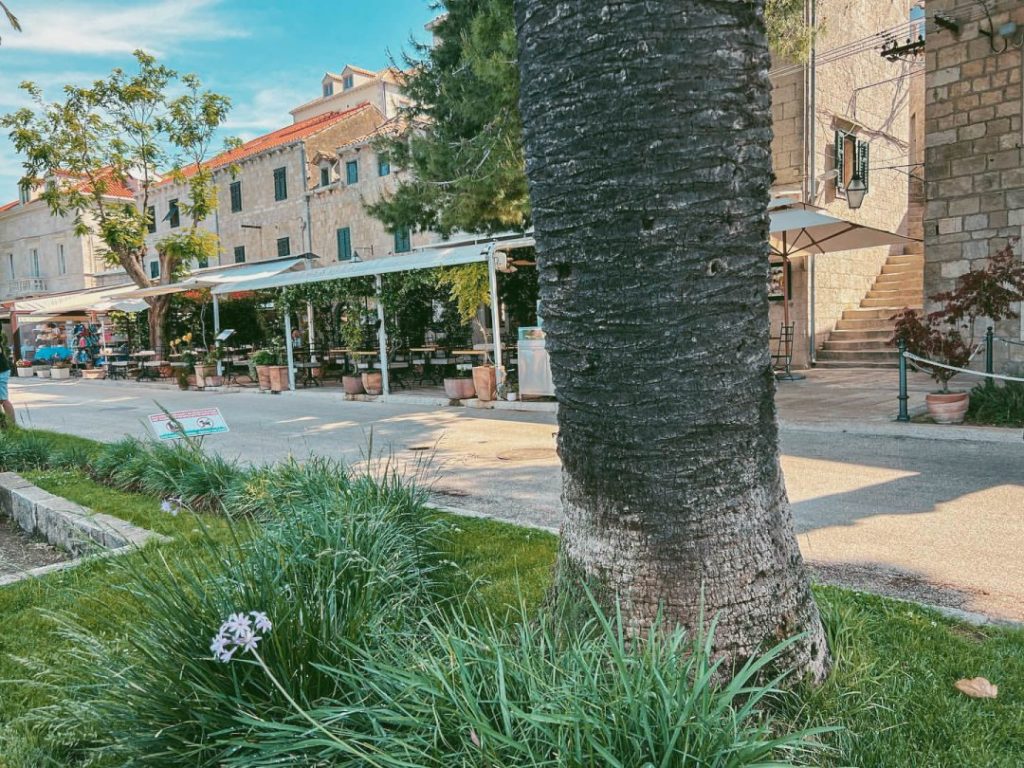 If you dream of stepping out of your apartment and finding yourself on the streets of a typical Mediterranean village, then Old Town Cavtat is the place to stay. It's a particularly good base if you want to be in the thick of it since that's where Cavtat's top food places are.
Old Town has the amplest number of restaurants. Most of them feature excellent Dalmatian cuisine heavy on fresh seafood, though there are also simple pasta and pizza places. You can find something to suit all budgets, and fine dining spots, including Bugenvilla, or La Boheme, are restaurants well worth booking ahead.
Best Neighborhoods in Cavtat for Families
The Cavtat Hotel Strip appeals to families because while it's very central and close to many attractions, it has the amenities a family might need. Remisens Hotel resorts Albatros and Epidaurus are popular places to stay in Cavtat for families.
Hotel Cavtat is also great for families. It has an indoor kids club and an indoor pool to keep the kids entertained if you visit Cavtat in the off-season and it's too cold to swim in the sea.
Best Neighborhoods in Cavtat for Beaches
Cavtat is so walkable that reaching any of its beaches is easy and fast. However, we have to highlight the town's Old Town and Hotel Strip areas, as you can book an apartment or hotel room a few meters from the beach.
Best Neighborhoods in Cavtat for a Local Vibe
If you like staying in a neighborhood with fewer tourists, try booking accommodation in Upper Cavtat. It's mostly a local residential area, with apartments sprinkled among houses. It is more peaceful than the other two parts of the town, but it takes more walking to get to places.
Accommodation with a car
If you are planning a vacation solely in Cavtat with day trips to Dubrovnik, you shouldn't need to rent a car. But if you are hiring a rental car in Dubrovnik, ensure the hotel or the apartment has car parking, as it can be very difficult to find parking space if you are staying close to Cavtat Old Town.
Tips: For guests staying in Cavtat Old Town apartments, your host can submit your reservation to the parking authorities to take advantage of a special €20 daily parking rate. The parking fee discount is also available if you're staying outside Old Town.
For the business traveler
Cavtat is an attractive travel destination for business tourism as well. Admittedly, it is not a well know destination like Brussels for a business trip, but this small town does have flavor and color to beautify these often dreary events.
When you want your group to take a break from the conference room, you can go for an afternoon boat ride around the nearby islands to recharge.
Business travelers staying in Cavtat for congress events are usually accommodated in the hotel area of the town. This area is packed with modern hotels and numerous restaurants and bars.
The most popular place to stay for business travelers in Cavtat is Hotel Croatia. It has a conference center, which includes ten conference rooms that can accommodate up to 1,500 conference attendees.
An advantage Cavtat has that congress organizers often look for is excellent transport links. The airport is only a 10-minute away, with historic Dubrovnik just 30 minutes away.
Where to avoid in Cavtat?
Cavtat is such a small, quiet town that there aren't any places you need to avoid staying at or going to. Unlike large European cities, the city doesn't have bad neighborhoods that might seem unsafe.