Few can hold a candle to the city walls of Dubrovnik when it comes to Croatia's iconic landmarks. The city walls of Dubrovnik are a true testament to the city's rich history and cultural heritage. Standing tall on the rocky shores of the Adriatic Sea, these ancient fortifications have guarded the city for centuries.
First constructed in the 13th century to protect the city from foreign invaders, the walls have undergone numerous expansions and renovations over the centuries. Today, they are a testament to Dubrovnik's past and are a UNESCO World Heritage Site.
But how long are these city walls, and how much time do you need to walk them?
Short and sweet; Dubrovnik City Walls are 1940 meters long and take 1.5 - 2 hours to walk completely. Take a look at the full City Walls guide.
Stick around to learn how long it will take you to walk them according to your sightseeing pace.
How long are the Dubrovnik City Walls?
The city walls of Dubrovnik are among the longest and most well-preserved medieval walls in Europe. Encircling the whole city, the wall length measures 1940 meters (6365 feet). Engineers designed the walls to be tall and thick enough to withstand attacks from both land and sea. They constructed them using limestone.
The walls have an impressive length because Dubrovnik was an important Mediterranean port and trading city. It needed to protect all its residents and its wealth from various invaders. Dubrovnik's city planners knew the city would expand over time. The length of the walls over centuries increased as the city grew. The walls moved outwards, expanding the city's borders. The 14th century saw the entire city surrounded by defensive walls.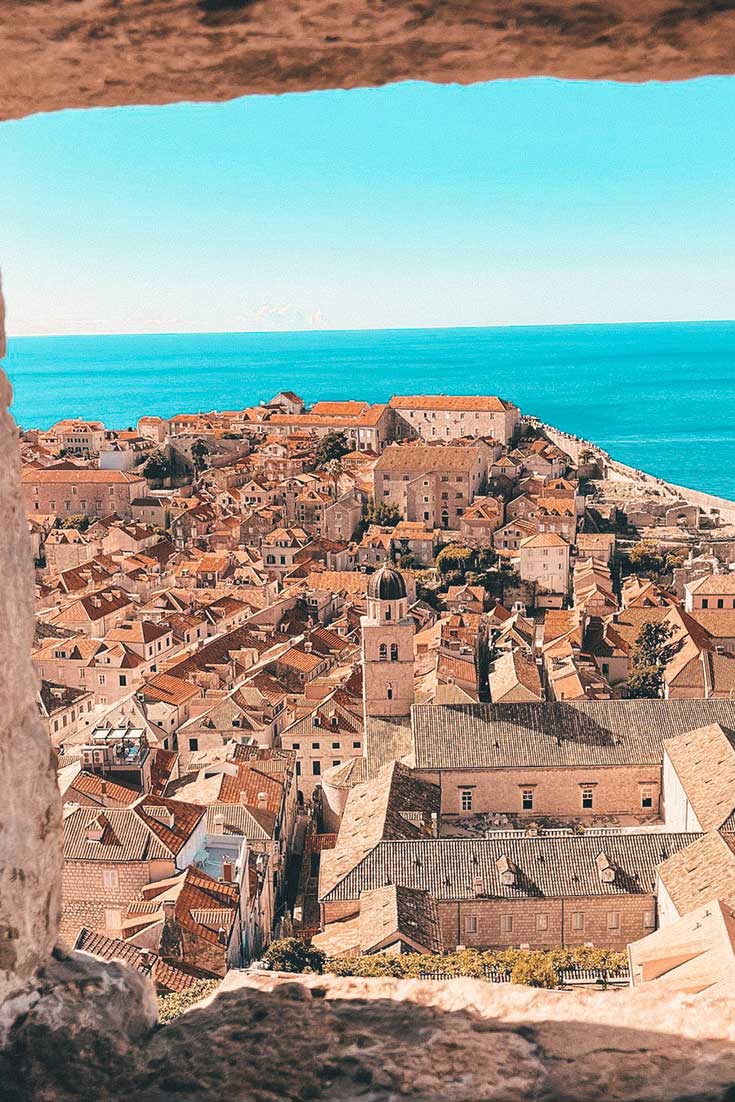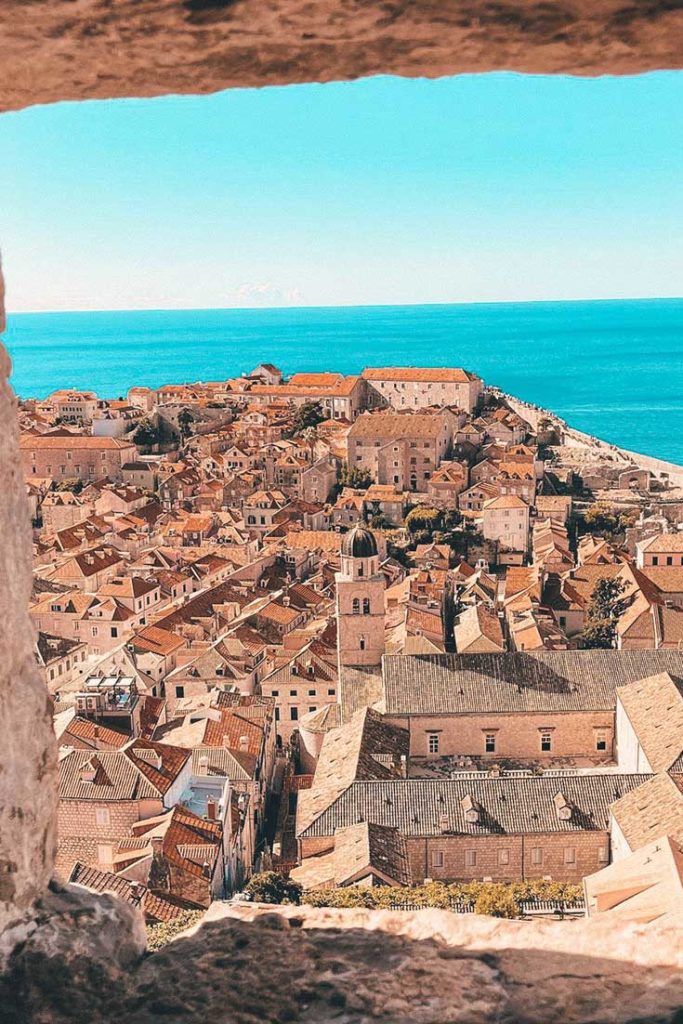 The walls of Dubrovnik are not only long but also quite high, with some sections reaching up to 25 meters in height. This made it difficult for invaders to scale the walls and enter the city. The walls also had towers, fortifications, and bastions strategically placed along their length. Constructors did everything they could to make it hard for invaders to breach the city's defenses.
How long does it take to walk Dubrovnik Walls?
How much time you need to walk the walls depends on your pace and how many stops you make along the way. I've been to the Dubrovnik City Walls on several occasions. How long did it take me to walk around the walls? While I was not exactly timing my visits, I can safely say that generally, you can plan to spend 1.5 to 2 hours on the Dubrovnik City Walls. That is an average from my experience and other people I was talking to.
Let's say you are in for a leisurely stroll. You want to stop at every little bastion and take in the views. Stop for ice cream at one of the cafes on the wall or spend time framing the perfect photography scenes. Taking this pace can take approximately 1.5 to 2 hours to complete the full circuit of the walls.
Conversely, if you're in a hurry, you can cover the distance in a shorter time. For example, if you are visiting Dubrovnik on your cruise ship. Time would be precious. You would have about 4 to 5 hours to see the whole of Dubrovnik. However, if you make only a few stops, you can get around the city walls in 45 minutes to 1 hour.
Tips: If you have little time but want to avoid running to see the walls, you can do just half the walls' length. Just exit at one of the other two City Walls entrances, not the one you took to get in. This will cut your time touring the walls in half—and you won't be running on empty when done. You may want to only do the seaside half of the walls, it is slightly easier with fewer steps.
Lastly, if you're interested in taking a more in-depth tour of the walls, you could join one of the guided tours. Walking with a guide along the walls on walking tours takes 2 to 2.5 hours. But on the flip side, you will get more insights into the walls' history and architecture.
There is only one route. It takes you along the top of the walls, offering breathtaking views of the city and the sea. You'll find many interesting points along the way. Places like Minčeta Tower, the Lovrijenac Fortress, or the Western Outer Walls. Each of these has unique history and significance. If you have time, you may want to explore all of them.
Tips: Adding a visit to St. Lawrence Fort or the Western Outer Walls will add at least another hour to the total time. This is because they both have separate entrances from the main City walls. But it is worth it if you like architecture. And you have already paid for it.
Set your pace and enjoy the views
So, there you have it. You're planning to walk all two kilometers of Dubrovnik city walls, and now you know approximately how much time you will want to set aside. It can take you 2.5 hours checking every nook and cranny—or try to set an under 45-minute speedrunning record. In any case, here are some things to keep in mind. Whichever walking speed you set, you will encounter the same amount of steps on your route. Read this post to find exactly how many steps there are on the Walls route.
Wearing comfortable shoes is recommended, but flip-flops are fine. It's not exactly a hiking trail where you need to wear boots. Carry plenty of water.
Tips: The walk can be hot and sun scorching if you are going midday, so you'll want to stay hydrated and avoid sunburn. It's also a good idea to bring a hat and sunscreen, especially if you're visiting during summer.
The best time to walk the city walls is either early in the morning or late in the afternoon. Temperatures are more bearable at these times, and you avoid the crowds. Booking your tickets in advance is also a good idea if you're visiting during the high season.
Finally, if you set a quick pace, feel free to take breaks along the way.